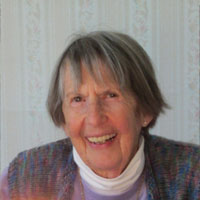 Avis Rector
Whidbey Island has been home to Avis Rector all her life. She and her husband, both graduates of Western Washington University, taught in the Oak Harbor schools while raising Polled Hereford Cattle.
Now they enjoy their retired years on the farm and welcome their three daughters and families who come often to help 'bring in the hay' and do other farm chores. Avis used her lifetime experiences and stories she heard from her family, to create her novel, Pauline, A New Beginning on Whidbey Island. She is the author of a picture book for young children, Carl Helps on the Farm. Her hobbies include preserving antique paper dolls, gardening, and time on the beach.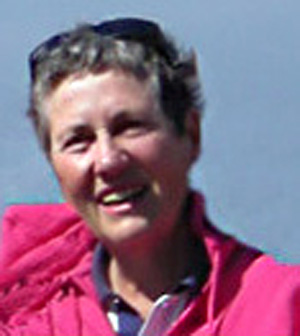 Barb Bland
Barb Bland writes memoir and poetry. Her book, Running Free, recounts her adventures while helping Pikachu, a feral dog, become a successful family pet. She grew up in Wisconsin, studied there and in France, and met her husband teaching in Alaska. Together, they crewed on a 37' sailboat from Seward, AK to Victoria, B.C., which led to their buying a house on Whidbey Island. There, they have lived happily ever after. Barb has been an active animal volunteer, first with a wildlife rehabilitation clinic, then with WAIF, one of the first minimal-kill animal shelters in North America. Her poetry has won several awards. Her interests in animals, writing, art, photography, gardening, and travel keep her busy.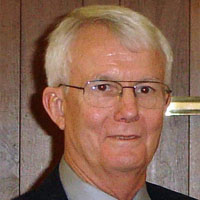 Bill Wilson
Bill Wilson grew up in the Southeast and graduated from Auburn University with a degree in English. He moved to Whidbey Island in 1990 after completing his 21-year Air Force career and earning a degree in Journalism from the University of Nebraska at Omaha and an MBA from the University of Montana. After settling here, Bill became an award-winning journalist, a college English instructor and a marketing writer for a scientific equipment company. He now lives with his wife Myrna near the northwest shore of the island. Now retired from all but writing and the honey-do list, he remains a slave to the fickle muses and the snow fall on Big White Mountain near Kelowna B.C. in Canada where he spends winters skiing and volunteering for the Royal Canadian Mounted Police and for the ski resort as a Snow Host.
He has published a sci-fi novella called Stowaway along with a number of short stories and poems in previous Whidbey Writers Group anthologies. He also wrote numerous news and feature stories for several Whidbey Island newspapers.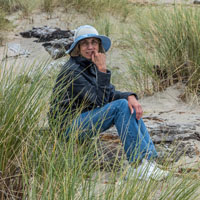 Karen Rothboeck
Karen has lived on Whidbey Island since 1984. The three short stories appearing in the 2015 anthology, Write Around Whidbey, are her first published works in a book. For ten years, she contributed articles and a monthly book review column to The Coupeville Examiner (later The Whidbey Examiner). She is currently teaching yoga and writing a science fiction novella.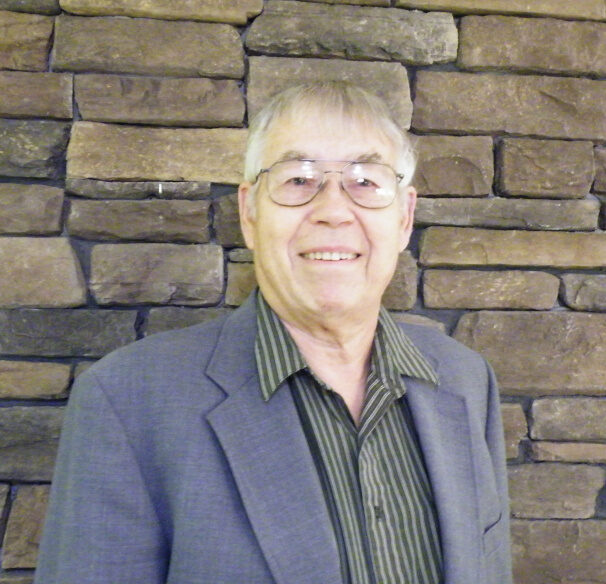 Mark Malmkar
Mark Malmkar taught Agriculture in Nebraska High Schools for fourteen years. After training to become a machinist, he did tool and die work for two decades. He has operated a small manufacturing company since 2000. Now living on Whidbey Island, he's building a large model railroad, and writing stories that contain cars, trains and planes.
Mike is a retired cop and lawyer who always wanted to write novels. So when he retired that's just what he started doing. His first two novels draw from his law enforcement experiences which included working on SWAT and training with special forces. They also reflect his obsession with history and current events.
He's worked as a state trooper, a deputy sheriff and a city police officer. He's been a prosecutor, police legal advisor, defense lawyer and a civil trial lawyer. Each experience taught great lessons about life.
He has a beautiful wife, four great children and seven wonderful grandchildren. In addition to writing, he does volunteer work and spend time teaching folks about firearms and shooting. He spends as much time as he can enjoying the outdoors of the great Northwest.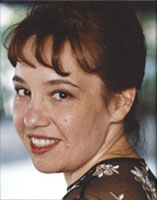 Miko Johnson
Miko Johnston first contemplated a writing career as a poet at age six. That notion ended four years later when she found no 'help wanted' ads for poets in the Sunday NY Times classified section, but her desire to write persisted. After graduating from NY University, she headed west to pursue a career as a journalist before switching to fiction. Miko lives on Whidbey Island in Washington.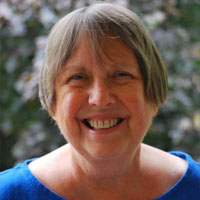 Pat Kelley Brunjes
 Pat is a retired Speech and English teacher, librarian, and school administrator. She has a doctorate in Educational Leadership: Curriculum and Instruction. Her poetry has won honors from the Willamette Writers Association, the Washington Poetry Association, and the Whidbey Island Writers Association. She taught students of all ages how to read literature aloud, and coached many students to honors in Speech and Debate, including trips to the nationals. She has a book, Poetry from the Desert Floor. The Last Confession, is her novel in progress.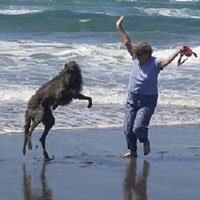 Rowena Williamson
Rowena Williamson was born in Texas, married in Connecticut, and lived most of her life in California with her husband, Phil, and two sons, Andrew and Philip. Now that she is retired from teaching creative writing to gifted children, she happily lives in Coupeville with two Scottish deerhounds. It's no surprise that deerhounds often appear in her books.
She won her first writing prize when she was twelve and has been writing ever since, though she really began writing seriously after moving to Coupeville, Washington, where she joined the Whidbey Writers Group.Her first two books, MacGregor's Bargain and Escape to the Highlands, won first and third place, respectively, in the Pacific Northwest Writers Conference literary competition. Her other books include MacGregor's Odyssey (a sequel to MacGregor's Bargain), Ryan and the Redhead, and Ryan and the Redhead and the White Hag.  She is currently working on a sequel to best selling  Escape to the Highlands.