Books by Avis Rector
Pauline: A New Beginning on Whidbey Island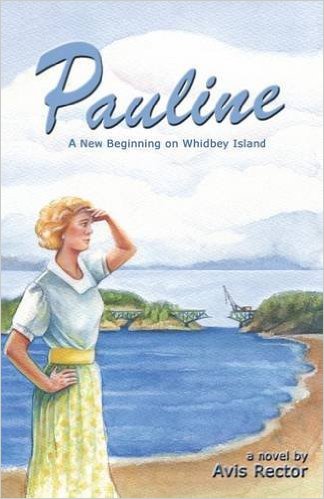 Faced with the hardships of the 1930's, Pauline and
Fred come from Michigan to Whidbey Island, one of many
islands nestled in Puget Sound in Washington State. The
young couple arrive in 1934 as the construction of the
Deception Pass Bridge begins.
Embraced by new friends in the farming community of Cornet, they work to make a new home while surviving
disasters and adapting to the adventures of rural life.
Pauline befriends a young man in the Civilian Conservation
Corps and seeks to unravel his mysterious past. The story
ends with the celebration of the bridge dedication in 1935.
Buy here. Available in paperback.
Carl Helps on the Farm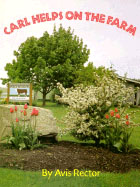 Designed for the very young, this is a sweet-tempered tale of discovery as Carl helps with chores on his grandparent's Whidbey Island farm. He joins in such everyday tasks as planting garden seeds, feeding the cows, delights in discovering a newborn calf, and along the way shares a snack with a caterpillar. It is a gentle tale told with a conversational tone with beautiful color photographs and the author's whimsical illustrations enhancing the informative and interesting text.
Available in hardcover. For a signed copy, contact the author at avisrector@live.com.
Books by Barb Bland
Running Free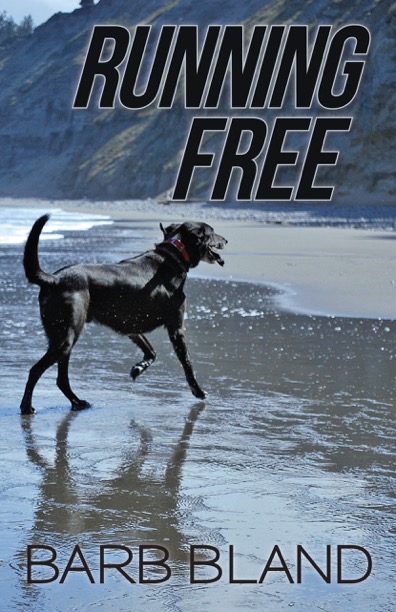 How can one young feral dog send so many humans chasing their own tails? When Barb Bland chose to work with Labrador-Border Collie mix at the rescue shelter where she volunteered, little did she know she was about to embark on a wild ride in the forests of Washington.
Catching Piki, a sweet-tempered escape artist they named after the Pokemon character Pikachu, was only half the battle. Transforming the fearful dog into a confident, house-trained pet was a labor of love that the author often found daunting, as well as ultimately deeply rewarding. Running Free is the rollicking and inspiring chronicle of Bland's enduring friendship with Piki, and her humorous account of her on-the-job training is an illuminating study in perseverance and compassion.
In addition to sharing an entertaining story of a sweet, wary dog on the lam, this heart-warming account explores the hard work of love, while illustrating how a person can help a dog that is doomed as a "throwaway" to become a loving family pet. Frequently funny and rich in insight on how to work with rescue dogs, this playful, poignant memoir celebrates how every dog can have his day.
Click here to buy. Available in paperback and ebook. All profits are donated to Whidbey Animals' Improvement Foundation (WAIF).
Books by Bill Wilson
Stowaway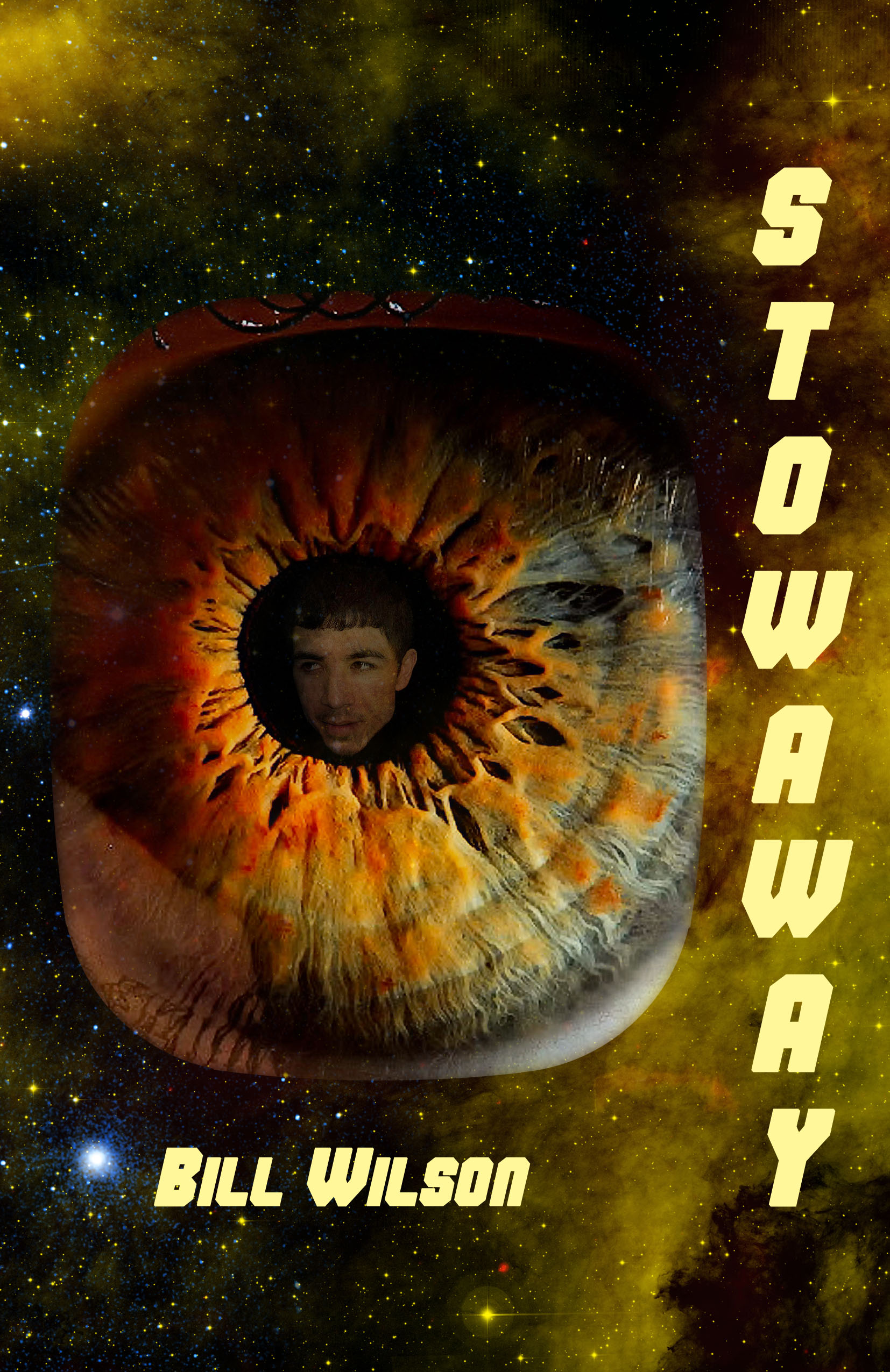 While Jack Burgess is writing a magazine story, an unknown force propels his consciousness eighty-four years into the future. There he finds himself an unwitting stowaway aboard a Mars-bound transport – trapped inside the mind of ship's navigator Jorge Cedeño. Will Jack merely observe? Or will he somehow influence Jorge's approach to a risky mission and, perhaps even more dangerous, Jorge's ambiguous bond with ship's captain, Kala Milloy? And if Jack should ever return to his own time and body, how will the experience impact his own bond with wife Jennifer?
Within this impossible scenario, the author has created a character-driven story, as much about human relationships and human destiny as travel from mind to mind and through time and space.
Click here to buy. Available in paperback and ebook.
Offspring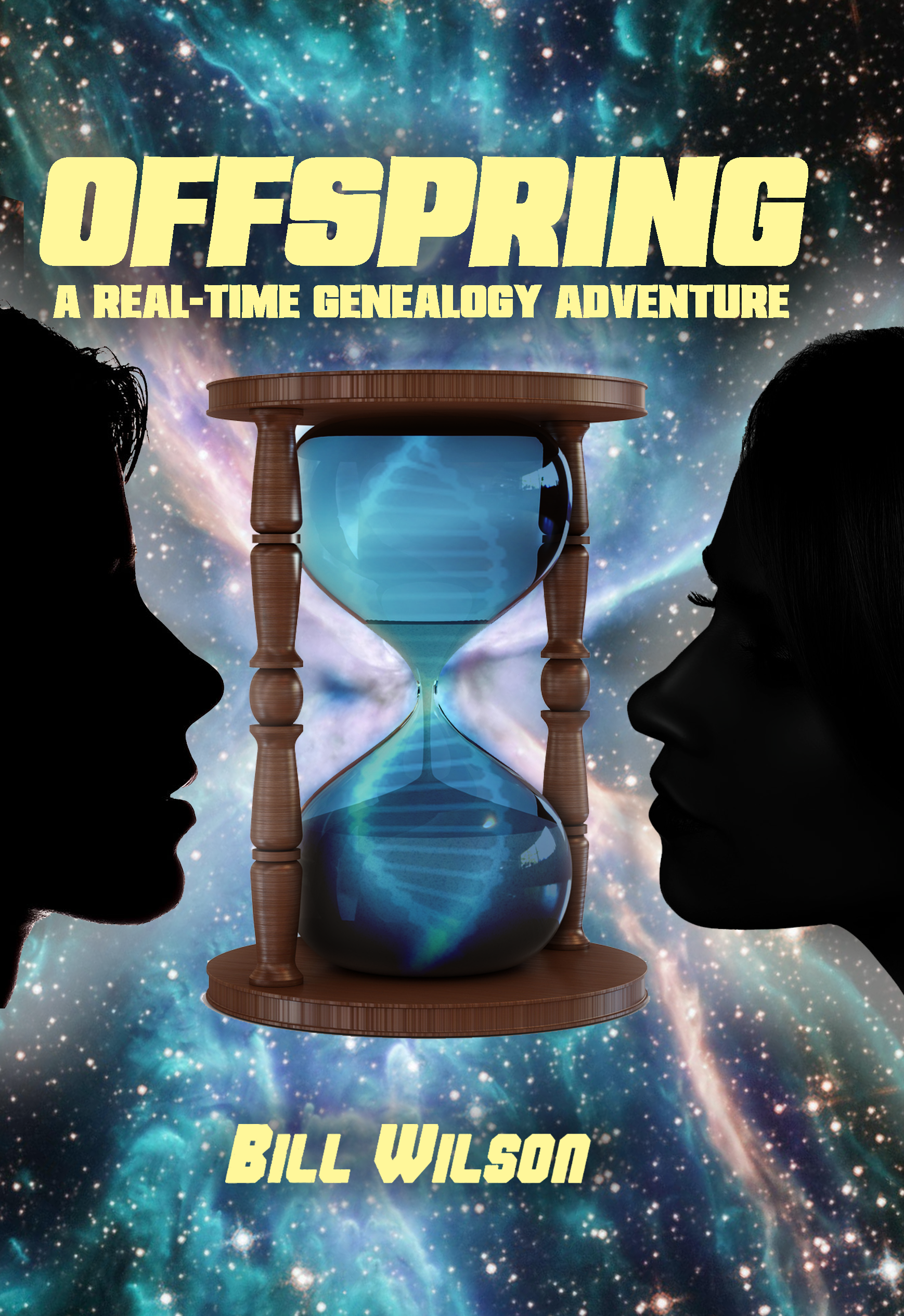 Does a bout of morning sickness cause it? Birthday candles she can't blow out? In Bill Wilson's sequel to Stowaway, Caitlyn's 29th birthday party in 2037 pauses as her consciousness vaults eighty-five years ahead into future great-granddaughter Felicia's mind. And, oh yes, Felicia's also turning 29 in 2122 – aboard Centaur, Earth's first starship. On a wild ride through time and space, these offspring from Stowaway live and relive family history across four generations. Can Caitlyn aid feisty, impulsive Felicia in her role as ship's historian? Will they each come to terms with family events and relationships across time, and will they deliver on the near-impossible promise to Felicia's aging father?
By meeting across generations, Felicia and Caitlyn weave real-time genealogy into the fabric of this novel do what family history buffs would envy — the chance to actually meet their ancestors and descendants. In the tradition of Stowaway, the author has created another character-driven story, as much about family tragedies and triumphs as travel from mind to mind or through time and space.
Click here to buy. Available in paperback and ebook.
Books by Gordon Labuhn
Murder Has Two Faces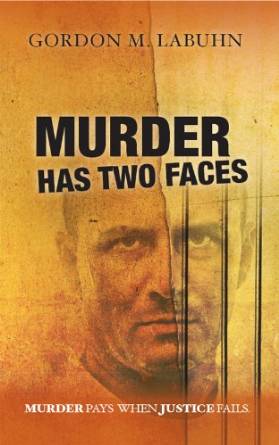 Murder Has Two Faces challenges the reader to discover who is killing ill prison inmates so that guilty cons on death row can walk to freedom. The mystery is magnified by pressure on Judge Knoche to find the killer before a prisoner is released and finalizes his threat to kill the judge. Lovers of mysteries will find this 81,500 word story an intriguing challenge. There are glimpses of the prison violence found in Mary Seattle's "Killing Ground". Death chamber fears conveyed by Stephen King's "Green Mile", and good old fashion Sherlock Holmes detective work. The killer must be exposed! Where is the kjiller hiding? Who will be next? The suspets are few. The killer's cover-up is a masterpiece. Tell tale signs are difficult to find, but they are in plain sight. False images, false perceptions, and false expectations provide a hiding place. The doctor, nurse, priest, nun, and three guards are suspects, all of whom strive to expose the killer. Legal manipulation, team analysis, scientific testing, and futuristic electronic technology fail to fracture the woven wall of falsehoods. Only careful observation can penetrate the false images to reveal the identity of the killer. The judge is determined to catch the murderer. Will you know who the killer is before the judge does?
Click here to buy. Available in paperback and ebook.
Murder Has Three Faces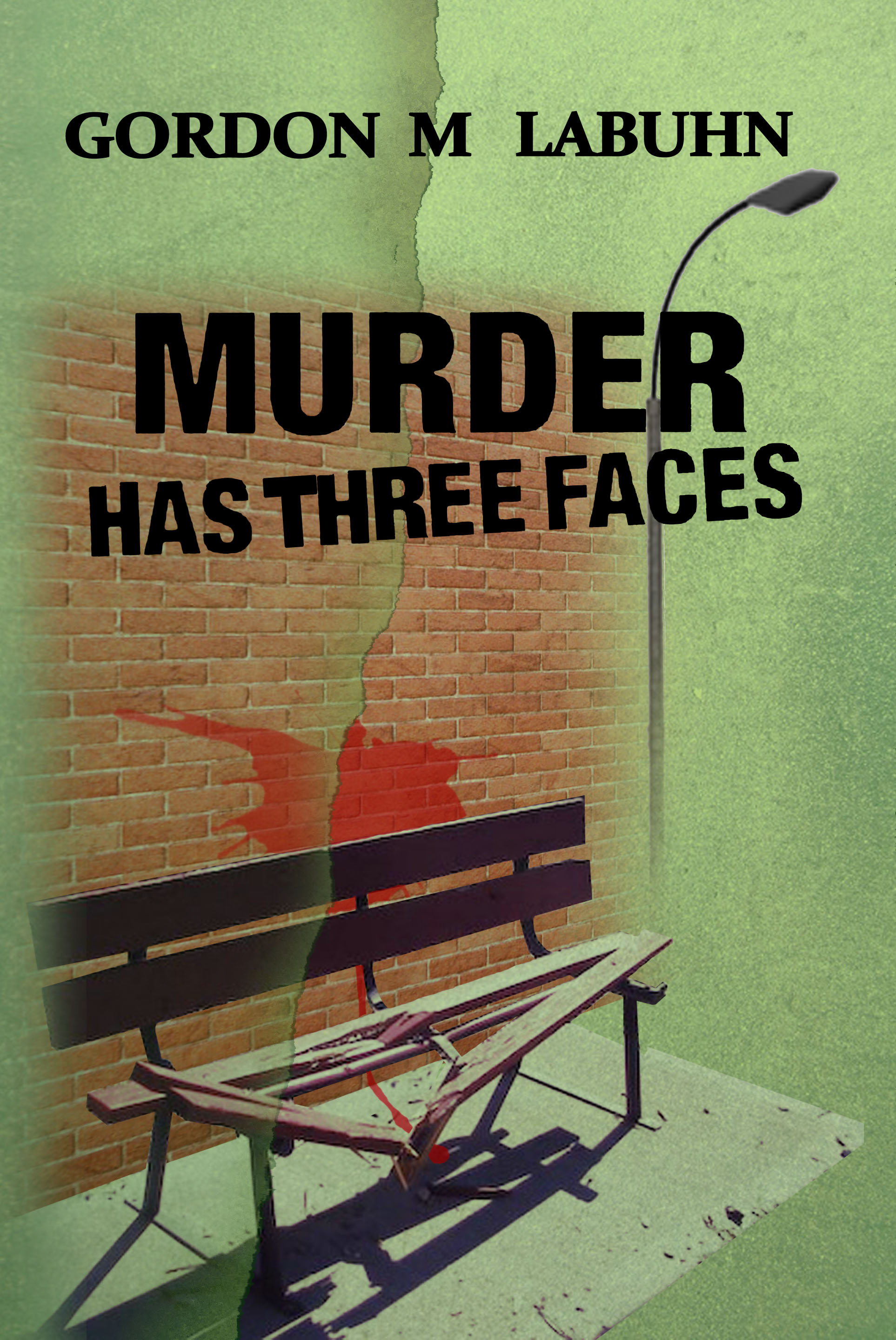 Robert Knoche & Richard Tabbelle, retired judge and prosecuting attorney, move from rural Ohio to San Francisco. They venture into retirement careers as private investigators. It is a rough transition involving murder attempts on their lives as they experience direct contact with those who control the shady side of life. Their efforts to work closely with the police homicide division is fraught with firmly established animosity and resistance. Their inerxperience as PI's plays havoc with the timing, techniques, and their investigative skills. Through an innate sense of humor Knoche and Tabbelle are able to side step the traditional investigator's role, and maintain a positive attitude when confronted by negative pressures. Mike Stenson, a wealthy financier is their first client. His wife is brutally murdered. The interweave of events and contradictions of clues seemly shatter rules of logic. Even though all the clues to solving this murder case are incorporated in the story, sorting out the real from the superficial is a challenge. You will walk side by side with Knoche and Tabbelle seeking to discover the idenity of the killer.
Click here to buy. Available in paperback and ebook.
My Gang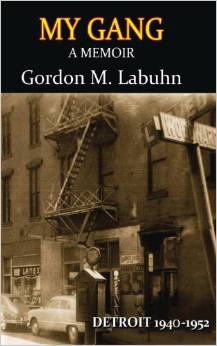 In the mid-twentieth-century, school gangs were the norm in Detroit, Michigan. Poor eyesight was the impetus for organizing the AFO gang. The episodes in this memoir are a vivid account of one man's youth in the rough-and-tumble neighborhoods of northeast Detroit. They are hilarious yet heart-wrenching, light-hearted yet deadly serious with moments of reflection and wisdom. Enjoy the veil of humor that cloaked the gang's mischievous and dangerous activities. Experience the norm of city life during recovery from the great depression. Gain insight into the adolescent mind as it copes with parental guidance, educational pressures, law enforcement restrictions, and life dreams. Enhance your understanding of the historical time, the opportunities available and barriers faced by the youth. The nineteen episodes in this memoir take you into the woods with hatchets, through a break-in and its consequences, confrontations with the law and another gang, thievery planning and its execution, a midnight excursion among bull dozers, teenage sexual encounters, confrontation with death, and finally the gangs' demise as its member's transition into the world of labor and responsibility. All this and more with a dose of humor befitting a court jester. The episodes are true, but the names have been changed to protect the guilty. Even though this is a memoir of the gang leader, a Puffed Up Definition section is included for your entertainment, and brief family background of the gang leader is appended to provide a reference point for this historical drama.
Click here to buy. Available in paperback and ebook.
Books by Mark Malmkar
The Christmas Rocket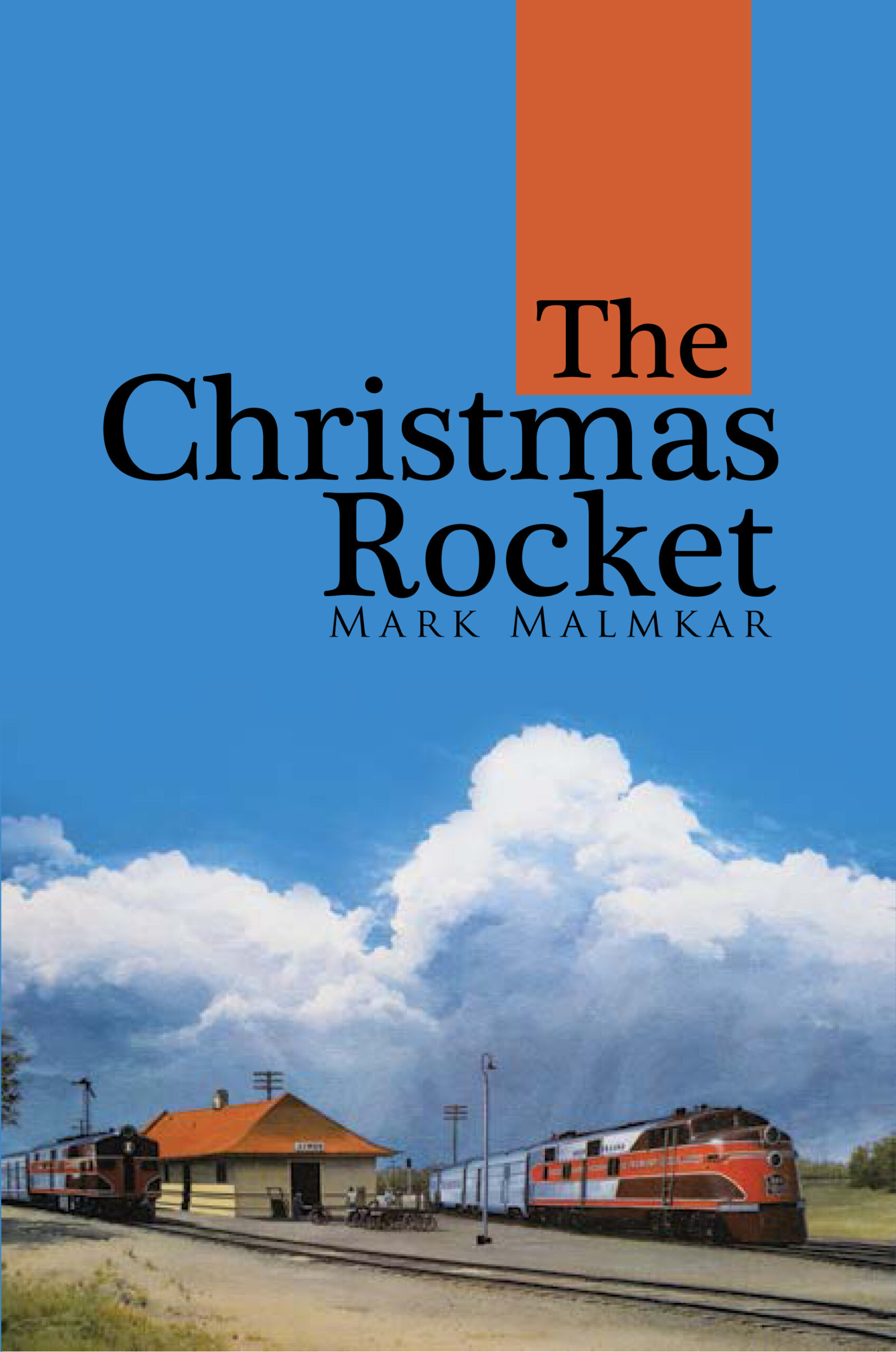 The Christmas Rocket is a collection of six short stories about passenger train travel. The stories are a mix of fiction and real-life recollections. The settings range from a 1943 train during the Second World War through the Midwest during the 1960s to riding the Amtrak in 2015.
Click here to buy. Available in paperback and ebook.
Murder on the Golden State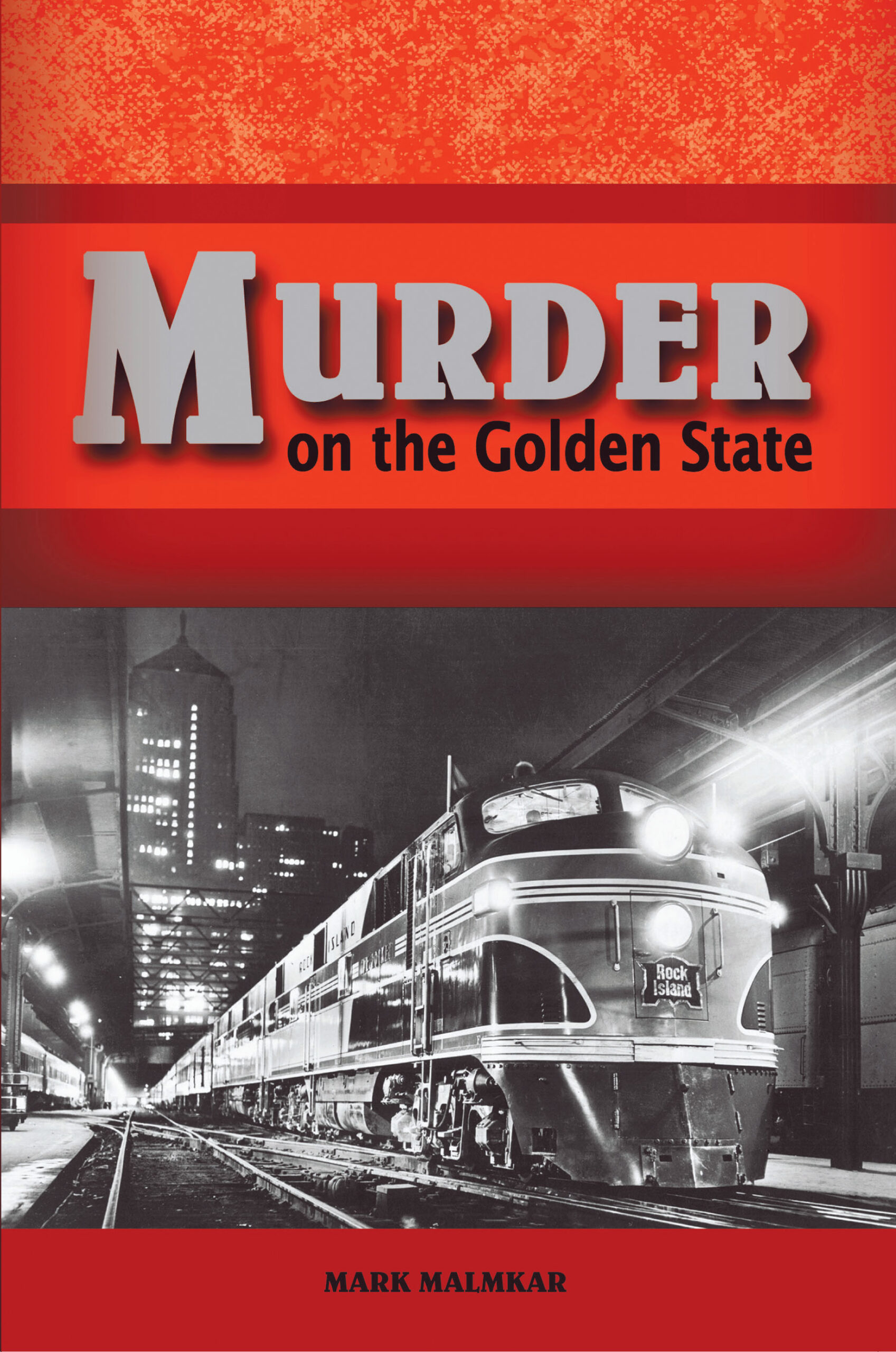 Wayne Darnell, a senior FBI agent in the Chicago field office picked up the phone. The Southern Pacific Railroad Police reported a crime scene in a sleeping car on one of their premier passenger trains, the Golden State. The evidence was one of the bedrooms contained bullet holes and blood. As he listened to the agent on the phone from the train station in Los Angeles, he was stunned by one critical detail.
Tony Fiorelli, one of the dispatchers at J & L Express, a trucking company in northern Chicago, is confronted by the realization that he is a marked man. The mob is going to kill him, and it seems imminent that the Feds are going to arrest him. Can he get away from them both?
Click here to buy. Available in paperback and ebook.
The Painter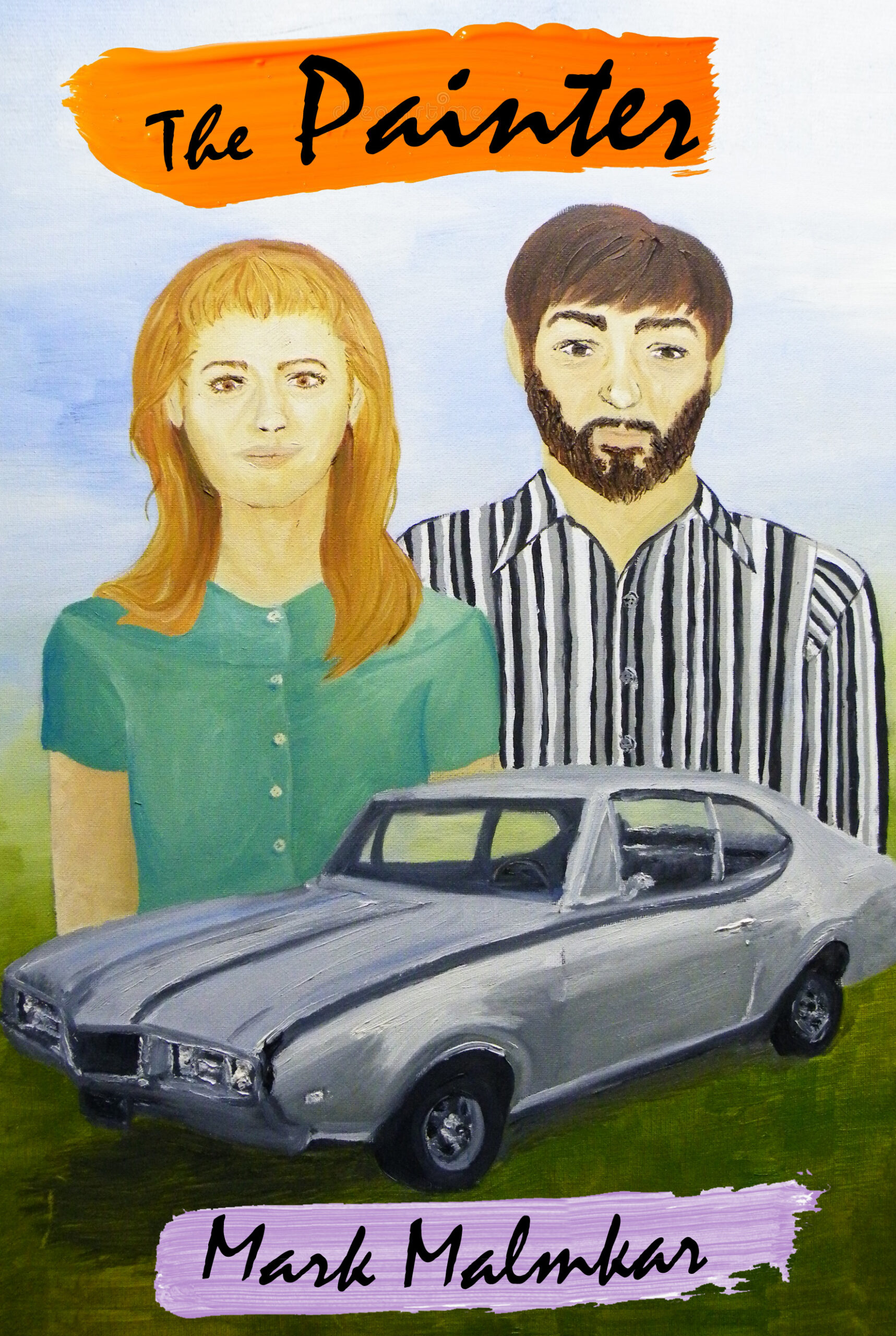 It's 1968, and Pete Wozniak has been hiding for six years.
He's made a new life for himself in Limon, Colorado: he has a girlfriend, a sporty car, and a steady job as a housepainter. But one August morning, during a routine stop at the town bakery, his past life suddenly explodes into the present. An old acquaintance, his former lieutenant from his Army days, recognizes him, threatening the peaceful existence Pete has made for himself.
Can he still hang on to his innocuous life? Or has his dark past finally caught up with him for good?
Click here to buy. Available in paperback and ebook.
Books by Mike McNeff
GOTU
When a drug cartel attacks a cop, the rules apply. When they attack a cop's family, there are no rules.
Sergeant Robin Marlette's special narcotics squad has killed a dangerous drug courier and the brother of a prominent Mexican drug overlord. When Marlette's daughter is kidnapped as an act of revenge, it's a race against time to save her. Marlette and his team are very good at what they do-but are they good enough to defeat a drug cartel on its own turf?
Click here to buy.  Available in paperback and ebook.
Necessary Retribution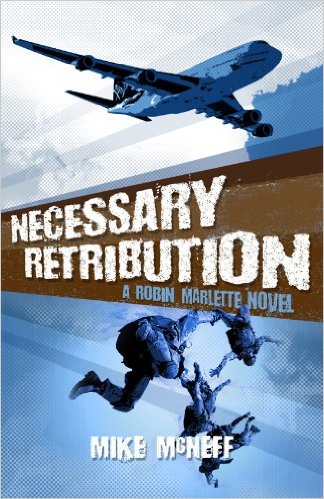 "We don't need you guys for easy missions."
Those words set the stage for the entry of Robin Marlette and his team of ex-cops into the world of covert operations and counter-terrorism. After two years of intense training by the best special ops teams in the US military, the CIA and international terror plots propel the team into dangerous and complex missions that threaten the world's balance of power and tests the team to the ragged edge of their abilities.
Click here to buy. Available in paperback and ebook.
 Hard Justice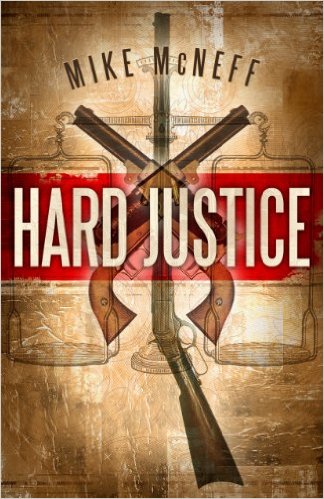 After fighting in the Civil War and the Cattle Wars, Jasper Lee was done fighting other men's wars. He laid his reputation as a gunfighter aside to raise a family and run a profitable ranch. Then he gets word that his pa and his brothers have been gunned down trying to stop a young girl from being kidnapped by a vicious gang of outlaws. Now he has his own war to fight to bring the killers to justice under the natural law he lives by.
Jasper's quest for hard justice collides with a corrupt governor and his organization. He is faced with hard choices along with questions about what constitutes true justice and how hard it can be to find.
Click here to buy. Available in paperback and ebook.
Books by Miko Johnston
A Petal in the Wind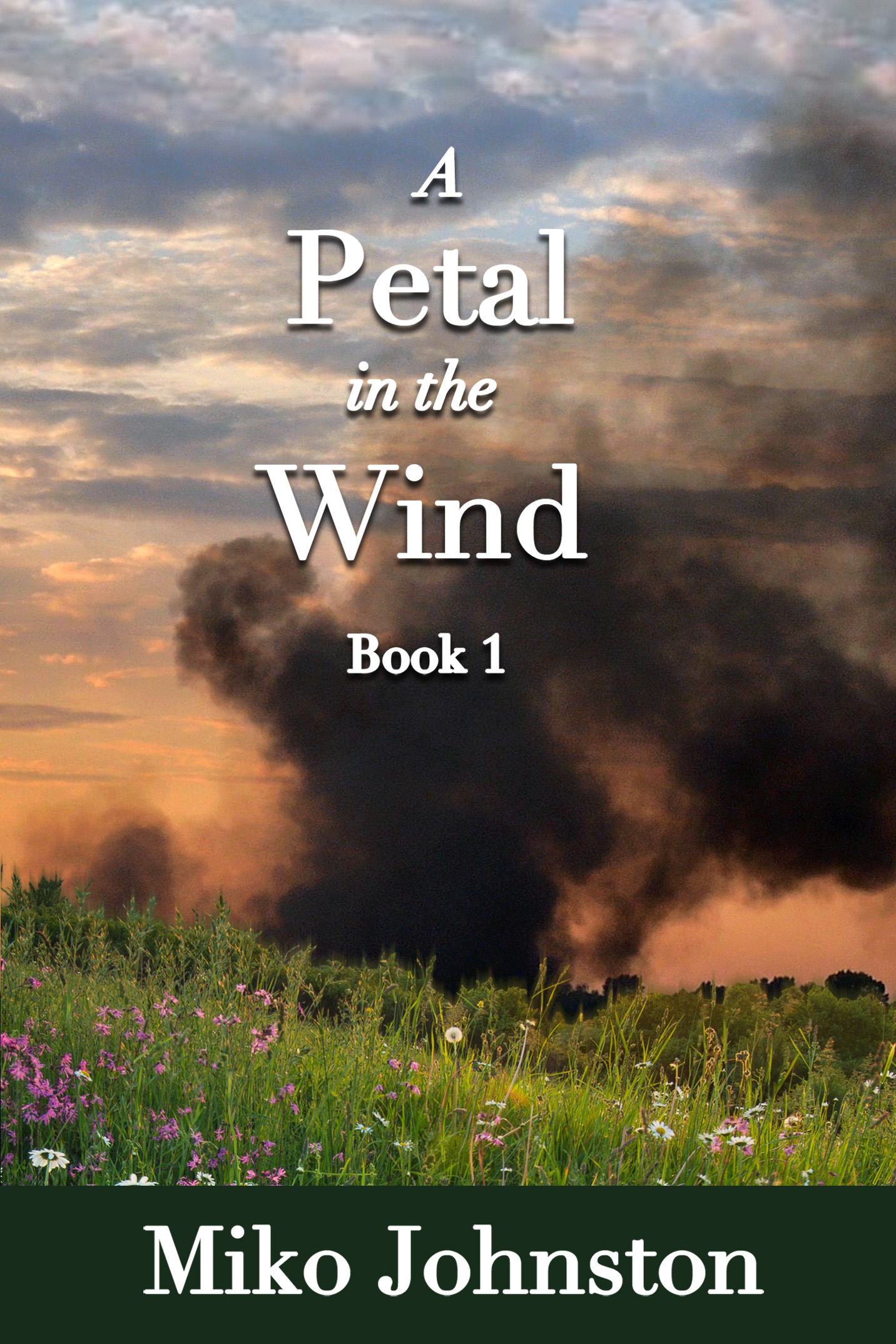 May 1899: Luska, "almost eight", lives with her pregnant Mama and disabled Papa in a shtetl—one of the small villages that dot the Russian countryside. A clever and resourceful girl, she knows why everyone in her village worries about pogroms. But her parents' teachings and whispered fears can't prepare Luska for the coming horror, when the Cossacks destroy her shtetl, and everything, and everyone in it. By luck she is spared, but left orphaned, alone and with only a bundle of old clothes. The memory of her parents helps her, and she finds her way to the city. But their memory can't truly protect her from deceit when Rabbi Hershel and Rebbetzin Naomi Zedek take her in.
The grand Zedek home provides refuge, but no relief from Luska's nightmares, which disrupt the family. After she clashes with the couple's eight-year-old son, Hershel makes it clear Luska's stay must be temporary. Blinded by sorrow, she seeks comfort from Naomi, unaware of the matriarch's plan for Luska's future, or the mystery behind the unoccupied child's room in which she's staying. When she uncovers the tragic secret behind the room and how it led to Naomi's duplicity, Luska must find a way to move past tragedy and deception. Otherwise she'll drift through life like a petal in the wind…
Click here to buy.
A Petal in the Wind II: Lala Hafstein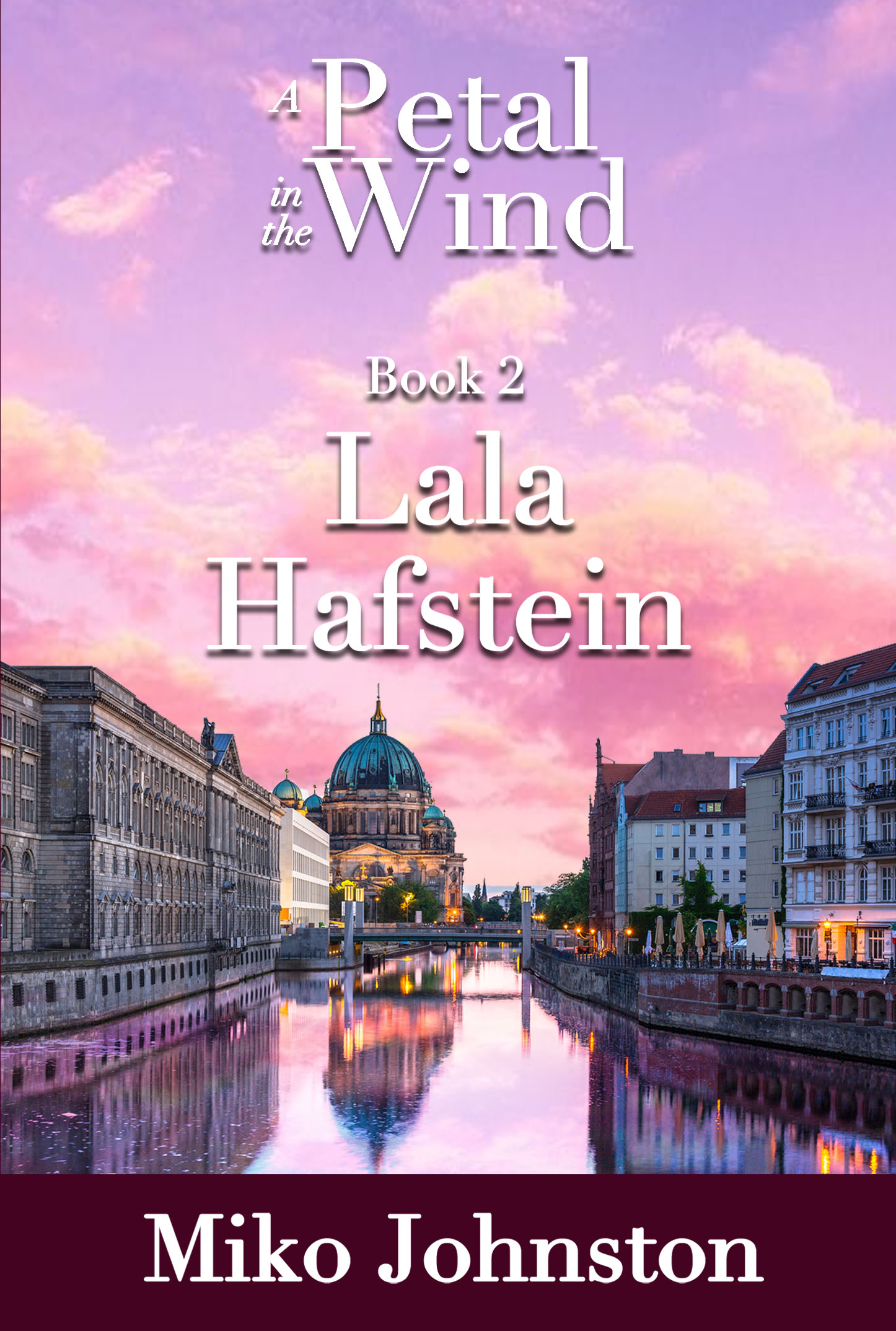 Luska, the orphaned girl introduced in A Petal in the Wind, begins a new life in Bohemia as Lala Hafstein, adopted daughter of Jakob and Sarah.
It's 1914; Lala is now a young woman with one desire—to study art—but her parents won't let her reside alone in Prague. She contrives a marriage to her childhood friend and art student Armin, her father's wealthy employer's son; she would be free to join him, and he could silence gossip about his disinterest in women. Armin agrees, but Lala's heart is troubled. Both families are thrilled about the engagement, and now Armin is too—believing they can make the marriage "real." Lala is shocked when she uncovers proof Armin and his male classmate are more than just good friends. But with both families intent on the marriage, how can she renege? She's haunted by a recurring vision—at her easel, and feeling the warm embrace of her true beloved, unseen behind her. How could this splendid dream ever come true?
As both families travel to Berlin for Armin's art show on August first, a desperate Lala devises a way to change her destiny—but no one is prepared for the horror that begins that momentous night. As the world around her plunges into war and fate drops a surprising hint about her repeating dream, Lala finds she must battle the nightmares of the past, or risk being set adrift again—like a petal in the wind.
Click here to buy.
A Petal in the Wind III: The Great War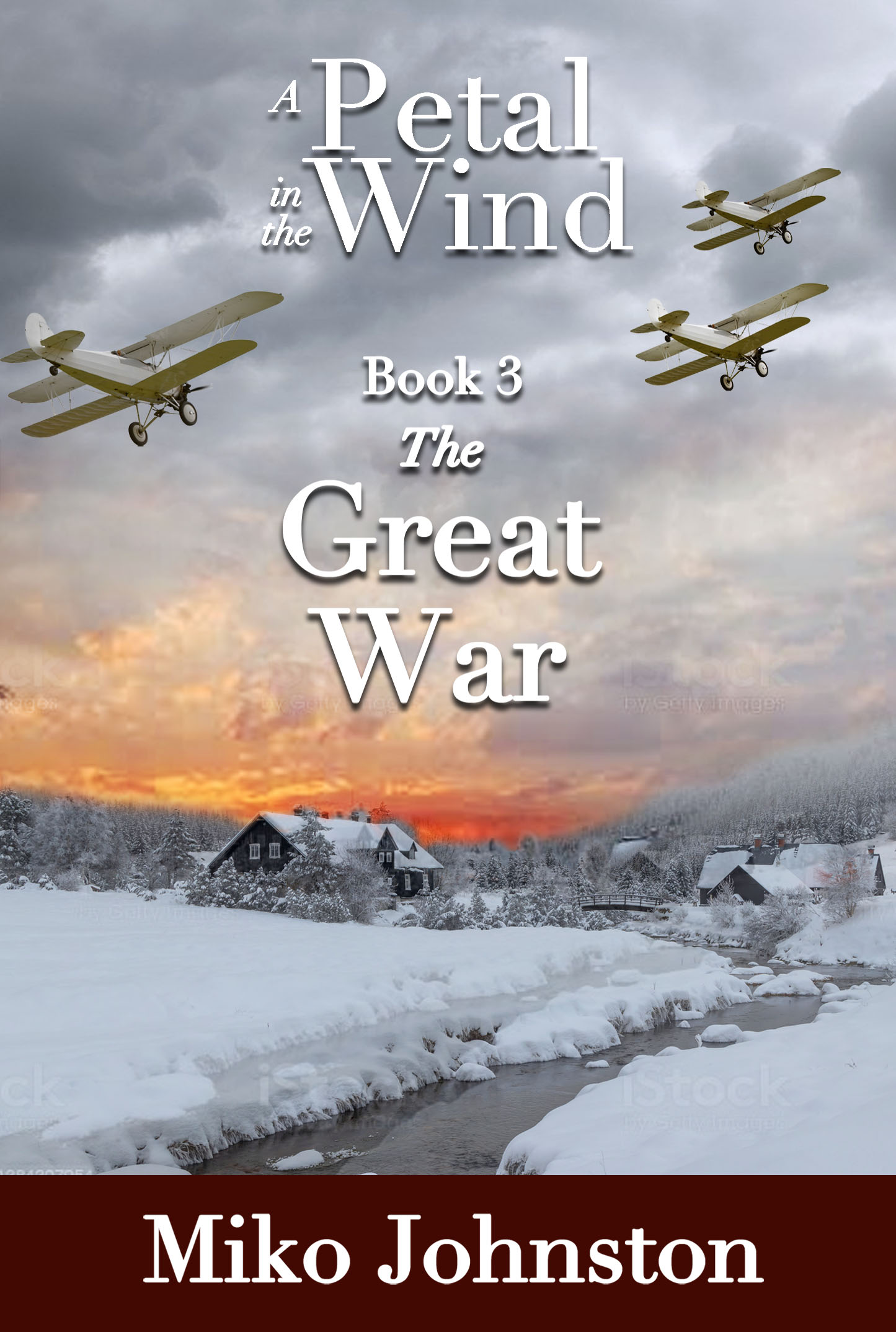 As WWI begins, Lala Hafstein returns home from Berlin carrying a secret within her—something that would outrage her parents, horrify her future mother-in-law Romy and astonish her best friend Paulina. Lala has fallen in love with Josef Smetana—Romy's husband, father of Lala's fiancé Armin, and her father's boss. What she doesn't realize is that they're all concealing secrets, each more shocking than Lala's. Secrets that, when revealed, will forever change their lives.
By the time the war enters its third year, the home front has become nearly as perilous as the battlefields. Clever, resourceful and now hard-working, Lala must fight to keep her family from freezing or starving. All the men she loves are gone, and dreams of Josef taunt her. She can't be with him, but can she find a way to live without him?
Click here to buy. Available in paperback and ebook.
A Petal in the Wind IV: Lala Smetana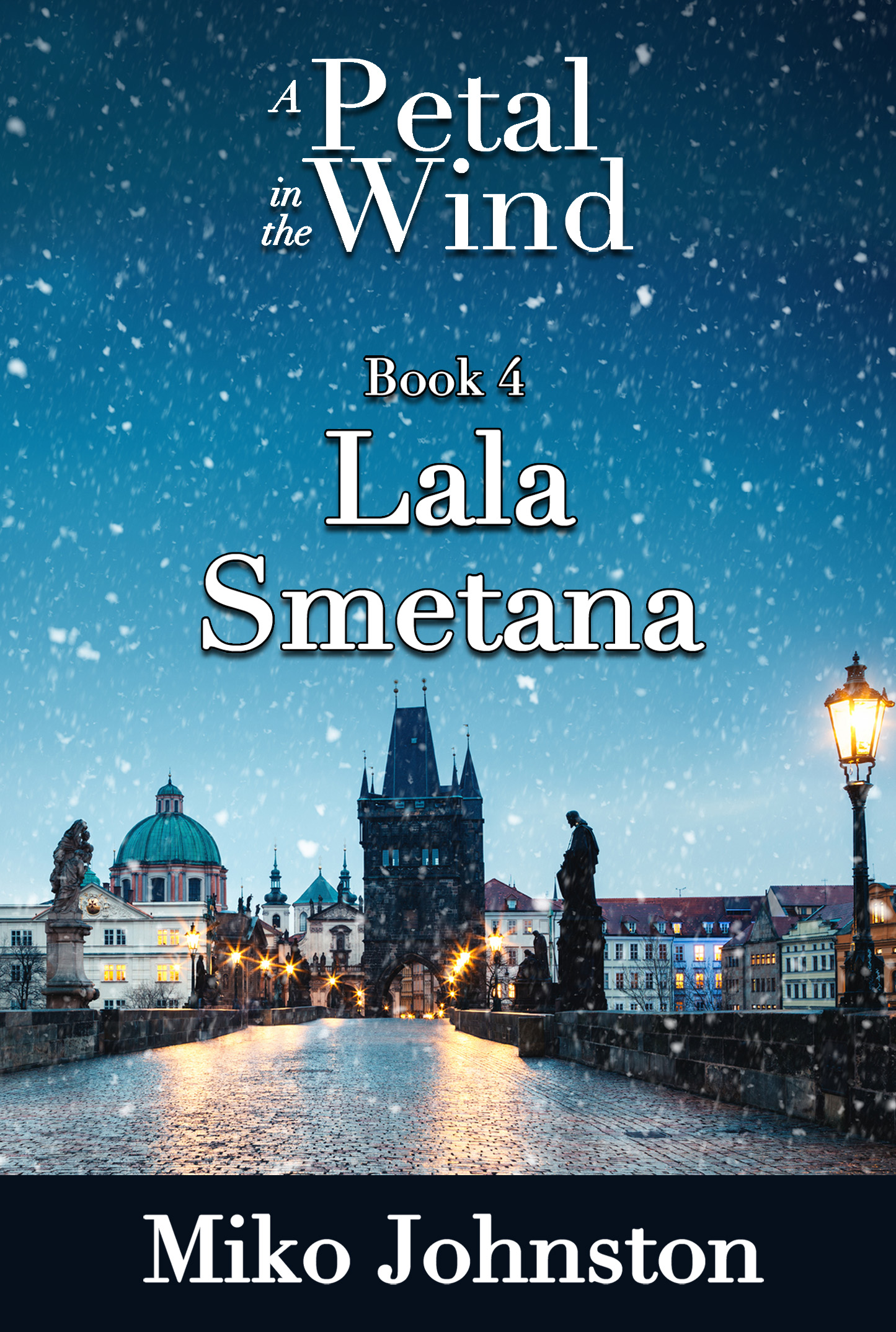 As the Great War rages, Lala dreams of peace someday, and the chance to have it all—marriage, motherhood, and a career. She reunites with Josef Smetana, the man she loves, and they marry. Amidst a world-wide pandemic and political discord rippling through Europe in the aftermath of war, Lala and Josef encounter undercurrents of mistrust and bigotry that sprout like noxious weeds. Lala notes a disquieting change of attitude in Josef as well; he no longer supports her desire to work.
The Smetanas move to Prague and start a family. When an opportunity arises for Lala's final dream to come true, she plots to keep her secret from Josef, until she learns he's kept a far more dangerous secret from her. With her family's fate hinging on her success, together she and Josef must navigate a new resurgence of an old hate that threatens to shatter their lives.
Click here to buy. Available in paperback and ebook.
Books by Rowena Williamson
Escape to the Highlands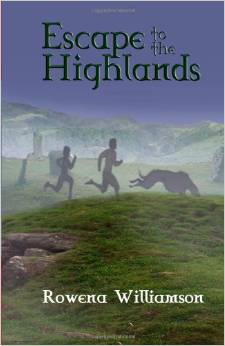 On April 16, 1746, Ailis (15) and Liam (16) are caught in the devastating Battle of Culloden and meet in the aftermath as British soldiers scour the moor, killing survivors. Together with Liam's Scottish Deerhound, Duncan, they hide until they can escape.The British are sparing no one–young or old, male or female–to make sure the Scots do not rebel again. This begins their terrifying journey into Scotland's Highlands in search of safety. Pursued by the English officer, Carstairs, whose cold voice they first heard as they hid near the battlefield, they are helped and betrayed by other Scots. They find safety for a while with men protecting Prince Charles Stuart, heir to the Scottish throne. But are they really being protected, or are they going to be used to lure the English away from Bonnie Prince Charlie? Ailis and Liam take shelter in ancient stone circles, where Duncan sees things they can't, and where Ailis has dreams that guide her. Liam, from a family of bagpipers, had gone to Culloden with his father, to pipe the men into battle, sees that war is not the exciting thing he thought it was, and retribution after the war is destroying Scotland. Always, as they travel, Carstairs seems to find them, and as the mountains grow steeper, the enemy always after them, they grow closer to each other as they endure hunger and fear, and hope begins to fade. And Ailis's dreams grow more frightening.
Click here to buy. Available in paperback and ebook.
MacGregor's Bargain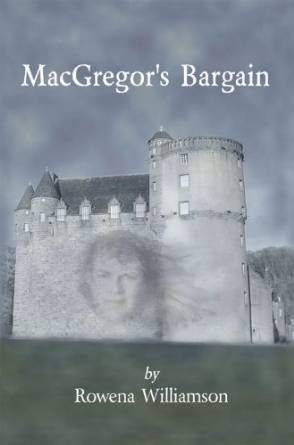 Historical novelMacGregor's Bargain by Rowena Williamson For half a century, the Jacobites have rebelled against Britain in an attempt to reclaim Scotland's throne for the exiled House of Stuart. Now, tensions are building and the Battle of Culloden looms in the future, with the fate of Great Britain at stake. It is the summer of 1744 and Scotland is about to change forever. Set amidst the mysterious, sweeping mountainsides of the Scottish Highlands and in the seductive city of Paris, MacGregor's Bargain is a gripping story of love, loyalty and betrayal, hope and devastation, and accounts of human strength and vulnerability buried between the pages of history. In light of the ongoing Jacobite rebellion, Niall MacGregor, a wealthy soldier of fortune, member of an outlawed clan, sees hope for a free Scotland, and a chance, by marrying Anne Drummond, disgraced heiress to a castle on Loch Laggan, to own land and start a dynasty. Anne, whose behavior has made her an unsuitable bride for any man in her own class, accepts the marriage as a way to protect her people. But she sees horrifying visions of bloodshed and destruction. Niall is determined to fight for Scottish independence, and Anne is cursed with the power to know the outcome. Torn between her loyalty to her husband and her loyalty to the clan she is destined to protect, Anne must make a choice, harder after the birth of a daughter. A close friend is thought to be an English spy, causing a rift between Anne and Niall. Anne grows to know her husband, and develop love for him. He still seems to see their marriage as a mere bargain, making their destinies unclear as ominous signs of Scotland's fate develop. But what does destiny have in store for them? Can the Jacobites disprove Anne's visions and finally defeat the British? And can Anne and Niall find love before it's too late?
Click here to buy. Available in paperback and ebook.
MacGregor's Odyssey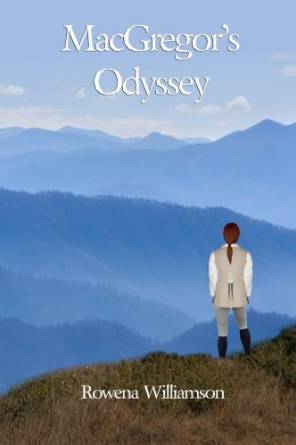 The Battle of Culloden is over, but the British war or attrition continues. Redcoats sweep through the Highlands, tracking down and killing the Jacobites who fought against them–and many people who didn't. At Castle Caorann, Anne Drummond and Niall MacGregor are together–for a while. But the aftermath of war threatens their land, and their lives.
Forced to flee from vengeful troops, losing beloved neighbors, MacGregor, Anne, and their infant daughter must escape with the MacGregors who fought at Culloden, as well as young Fergus Drummond and his sister . Through the rugged Highlands, hiding from redcoats, they search for safety, finding the horrors of Royalist vengeance everywhere they go. When they are forced to separate, women and children must travel alone, and in their journey they see military might at its most evil.
Francis Hepburn, a Royalist officer and friend, appears at a point when Anne has lost hope, while Niall and his men escape capture–for a while. Anne might be safe, but the MacGregors are hunted across Scotland, and into the New World, to a wild land and an unknown future.
Click here to buy. Available in paperback and ebook.
Ryan and the Redhead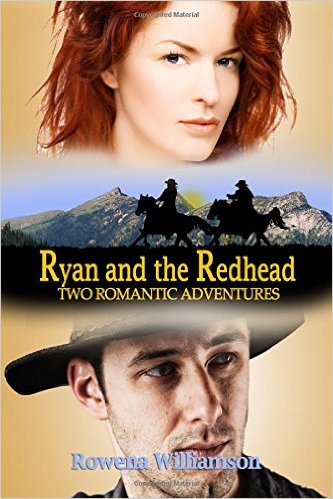 Redheaded, strong-willed Jessica Stewart, fleeing the social life in 1885 San Francisco, arrives in Carson City to care for the children of her widowed brother, who is a county judge. Shortly after, the Dorns, a band of unwashed, rather dimwitted men, kidnap the children to bargain for the life of their jailed brother. Enter rancher, tracker, and ladies' man Colin Ryan, who joins his Paiute friends to find the Dorns and their victims.
Unfortunately for Ryan, Jessica has decided to come along, and nothing he may do can dissuade her. As determined as Ryan is to lose Jessica on the difficult trail through the High Sierras, Jessica is just as determined, for the sake of the children, to follow, despite miserable riding conditions, saddle sores, and a surly host. Eventually, Ryan begins to notice that Jessica is a woman, and he finds it more and more difficult to focus on the task at hand.
Jessica and Ryan brave harsh wilderness, bears, and fear for the children, and along the way they begin to treat each other as equals. Too bad the growing attraction between them may endanger not only the children's lives, but their own.
Click here to buy. Available in paperback and ebook.
Ryan and the Redhead and the White Hag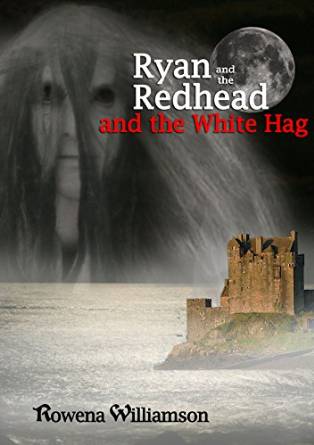 Once again Ryan and the Redhead are sparring. Does she accept his proposal of marriage? Only on her conditions, which take them across the Atlantic to a haunted castle in Scotland. They meet a laird who is afraid to marry the woman he loves, a Deerhound who seems to know more than he should, and something evil in the basement.
Click here to buy. Available in ebook.